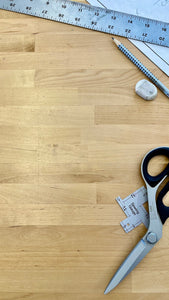 A Slow Fashion Workshop
For those in the Blue Hill, Maine area we offer alterations, repair, upcycling, and lessons.
Slow Fashion with a Warrior Vibe
Clothing & Accessories for those who strive to cultivate Strength, Joy and Sustainability
We Make
Small Batch Manufacturing
Designed, Cut & Sewn in our Workshop
Using Natural Fiber & Upcycled Fabrics
We Mend
Clothing Alterations & Repairs
Creative Mending & Upcycling
We Teach
Sewing Lessons & Small Group Classes, Creative Collaboration on your fashion-related sewing projects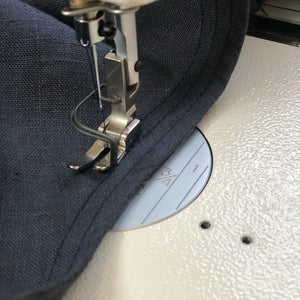 Made in Our MicroFactory
All Tangle Syx clothing and accessories are designed, cut, and sewn in our workshop in Maine.
Learn more
"Bring a little warrior into your day."
"Pieces that give you strength."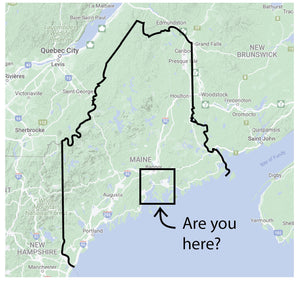 Local Services
For those in the Blue Hill area we offer a range of sewing services, including clothing alterations, repairs, upcycling, custom sewing, small group classes and one-on-one lessons.
Learn More
What's a Warrior Vibe
Founder, Alyssa, talks about the warrior vibe and its role in your everyday wardrobe.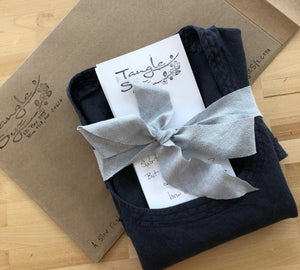 Plastic-Free Packaging
Kraft Mailers
We use 100% Recycled Paper Apparel Mailers from EcoEnclose that were developed to be strong, flexible, curbside recyclable, and compostable. This eco-warrior has the strength and flexibility of a poly mailer (without the poly).
From Scrap to Style
We use bias-cut strips cut from leftover fabric to give your package a little pizzaz, and strips of paper waste from printing patterns for the handwritten notes we include with each order.